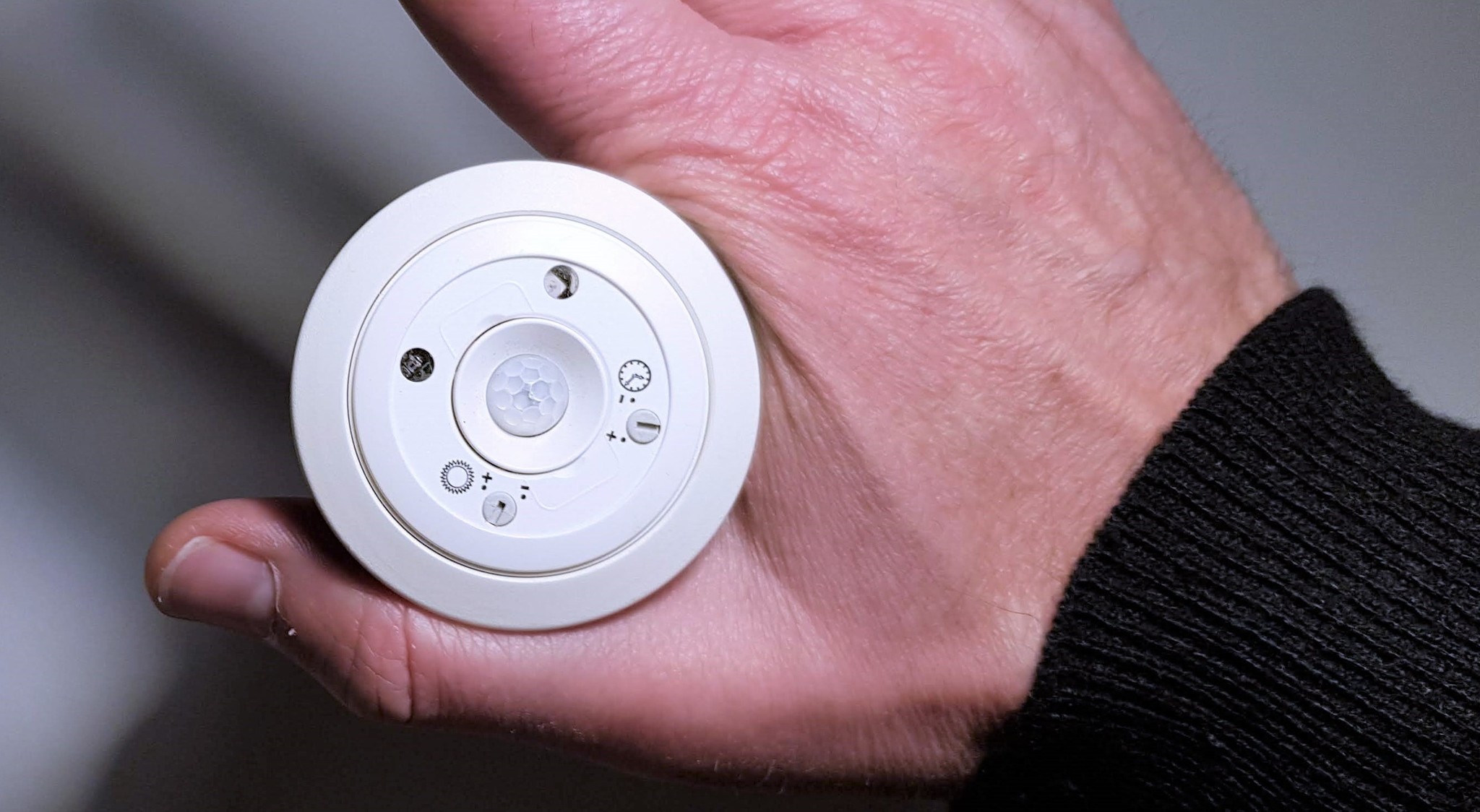 With ecos, you have a modular system for presence-based lighting control at your disposal, with which you can cover diverse requirements quickly & efficiently. ecos presence detectors combine 3 advantages for your projects: 
Unobtrusive ceiling installation due to small design,
high reliability thanks to digital PIR technology and high switching capacity,
good price / performance ratio. 
Some examples of what you can implement with ecos: 
Simple presence-based switching of 230V luminaires in office or residential environments.
Daylight dimming , daylight harvesting control / constant light control via 1-10V or DALI 
Presence-based dimming in corridors via 1-10V or DALI
Control of LED high bay lighting up to 12 meters high
24V presence detector for connection to Smarthome systems or PLC controls - via potential-free output and 1-10 Volt
and many, many more applications...! 
Small & reliable: digital PIR technology.
All EPV presence detectors use passive infrared technology (PIR) for reliable detection. Other technologies are possible in principle, but for most applications less suitable or significantly more expensive. 
There are 2 categories of PIR motion detectors.
The vast majority of detectors available on the market are analog. This means limited sensitivity and large size.
EPV presence detectors instead use exclusively digital PIR technology. Your advantage: The detectors are smaller, more sensitive and far more resistant to electromagnetic interference. Learn more about digital PIR technology >>
Rectangular coverage for easy planning & installation
All ecos presence detectors have a rectangular monitoring surface. For most applications, this makes more sense than circular detection surfaces. In addition, the rectangular coverage allows you to plan the occupancy sensor positioning in your project very easily & time-saving - whether electronically or on paper. 
The area depends on the installation height (i.e. usually ceiling height). 
Versions up to 5 metres & 12 metres height 
The requirements for sensitivity and coverage differ depending on the application. That is why you will find our detectors in 2 versions, recognisable in the type designation
up to 5 metres installation height (e.g. PM/230V/5T)  
up to 12 metres installation height (e.g. PM/230V/12T) 
The 12-metre versions are suitable e.g. for halls, warehouses or high staircases.
Select the version that suits your application below (230V or 24V). We will be happy to advise you if you have any questions.