All EPV 24V ecos occupancy sensor are popular for use with building management systems (BMS) and other controls such as intelligent thermostats.
Typical building management systems that we have worked with recently include Crestron, Priva or Loxone among many others. 
1.) Power supply for the sensors: 
When using the sensors in a BMS you need to supply the sensors with power so that they work.
For the simple models (without dimming function) this can be 10.8 to 28V. AC or DC.
For the dimming models the voltages is 15 to 28V. Again, this can be AC or DC. 
You can use any of the 24V models, depending on what the functional requirements are.
When used with a controll system no EPV Power Pack is required.
MASTER and SLAVE sensors can be combined to extend the sensor area.
Wiring example for occupancy sensor with potential free relay: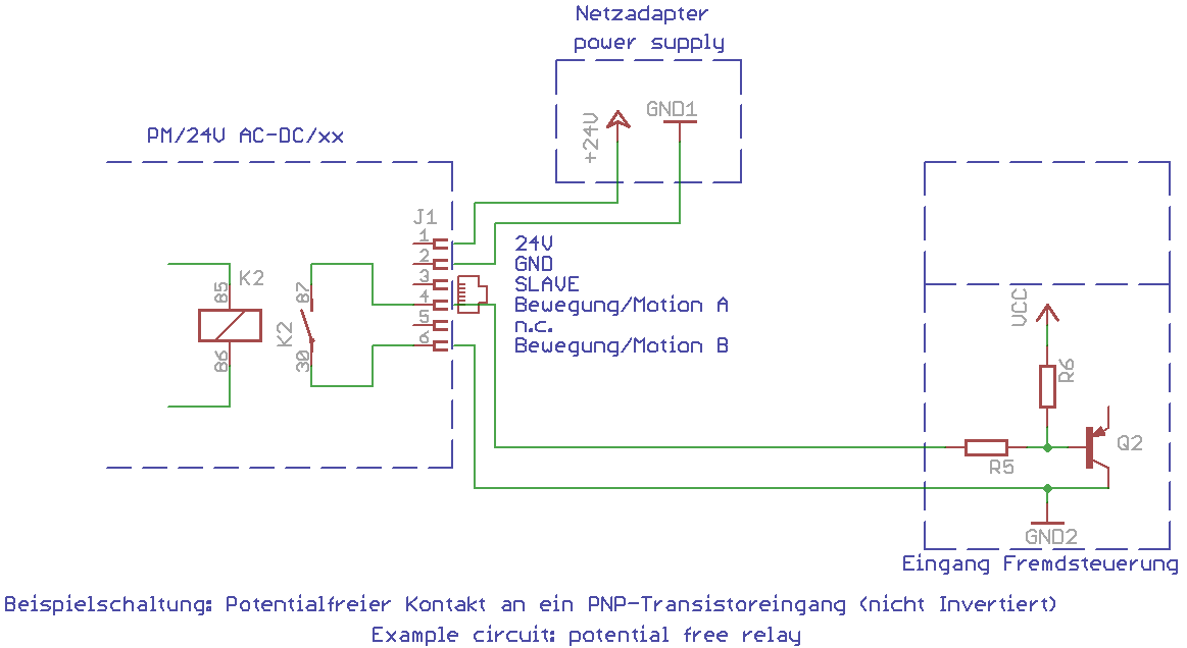 Apart from our "normal" potential free 24V sensors there is one special sensor for BMS which is called the PM/24V/5Si MASTER. This sensor has an Open Collector output. It has no adjustments and gives out the "raw" occupancy signal with only a very short delay time of 10 seconds. The "real" delay time is then programmed in the BMS. 
Wiring example for Si MASTER with Open Collector: