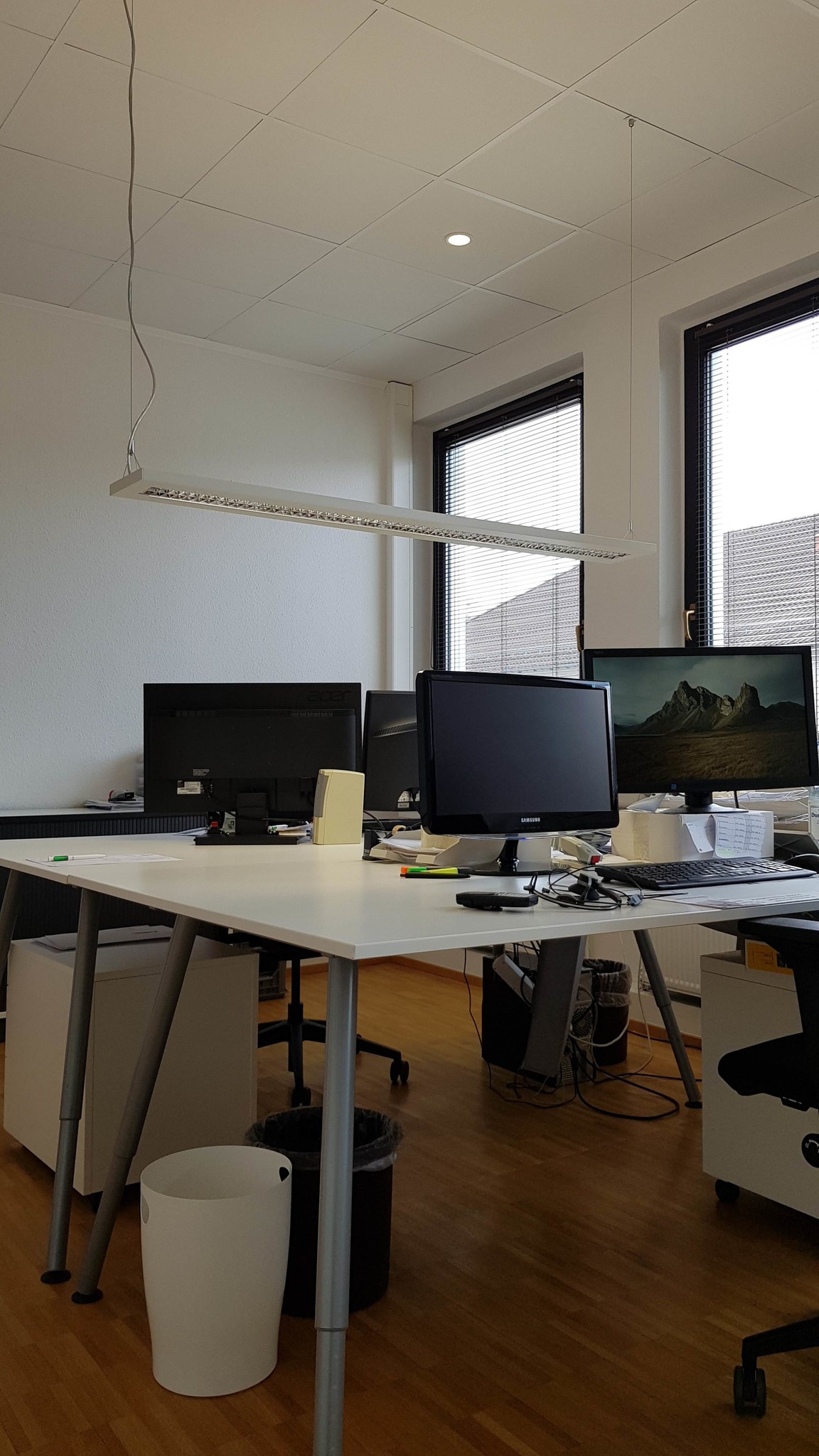 Lighting control via DALI often requires complex programming and commissioning. This doesn't have to be.
In an office building, a very convenient and energy-efficient DALI control system was implemented in the single and double offices with occupancy sensors and DALI lights.
DALI pendant lights with direct and indirect lighting are used.
Which functionality was implemented?
Presence notification: If an office is entered, the lighting is switched on or switched off again after leaving. 
Additional daylight control / constant light control: Since the offices have a lot of daylight, the lighting is automatically dimmed down continuously during the day as far as the incidence of daylight allows.
A specified light value (e.g. 500 lux) is always guaranteed as a minimum on the work surface (desk). The artificial lighting is only dimmed when the overall brightness is higher (artificial light + daylight).
The artificial light goes down to a maximum of 10%.
How was it realized? 
The DALI lights are controlled via an EPV DALI power pack. An ecos PM / 24V / 5LSa DIM occupancy sensor is directly connected to the power pack. In the larger offices, the monitoring area was expanded via plug & play with an ecos PM / 24V / 5 Slave sensor.
All ecos sensors are connected to each other via standard RJ12 cables and the corresponding accessories via plug & play.
All products used can be found at the bottom of this page.
For whom is it suitable?
This solution is suitable for:
Your advantage:
Commissioning takes place in seconds. No programming is required. The only settings (delay time and guaranteed light level) are made on the two potentiometers of the ecos occupancy sensor.